Our Doctors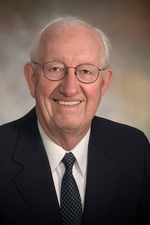 Kenneth G. Van Dine, MD.
-Dr. Kenneth Van Dine is a well known Board Certified Ophthalmologist and a 32 year Fellowship Member of the Academy of Ophthalmology. He has been practicing Ophthalmology in Wellsville, NY for 35 years.
-Dr. Van Dine had a two year residency in Family Practice and was a family doctor for three years before returning for his residency in Ophthalmology.
-Dr. Van Dine is active as a participant in continuing education seminars, exceeding the annual requirements regularly.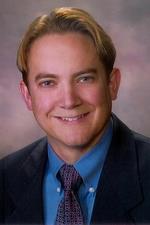 Kurt T. Benham, MD.
-Dr. Benham, a native of the Southern Tier of New York State as well as a Board Certified Ophthalmologist, received his Medical Degree from the State University of New York at Buffalo. A member of the Alpha Omega Alpha Medical Honor Society and recipient of the Olmstead Award in Ophthalmology, Dr. Benham completed is post-graduate studies locally.
- As a Cum Laude graduate from the Rochester Institute of Technology with a Bachelor's of Science degree in Electrical Engineering, Dr. Benham is unique in that he possesses an extensive technical background which adds to his competency in comprehending the nervous system of the eye.
- Dr. Benham joined Dr. Van Dine's practice in 2003 and became the principal Ophthalmologist in 2005. His specialties include: Cataracts, Diabetic Eye Disease, and Retina treatment.
-Dr. Benham is a member of the American Academy of Ophthalmology and the American Medical Association.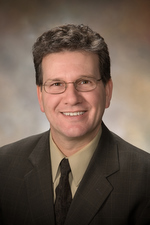 Gary L. Cook, OD.
-Dr. Cook received his Bachelor of Science Degree in Biology from The Ohio State University in 1985. He then received his Bachelor in Physiological Optics from the Illinois College of Optometry in 1987, and his Doctor of Optometry Degree from the Illinois College of Optometry in 1989.
-Dr. Cook joined Dr. Van Dines Practice in 1989 and is proud to have practiced in the Wellsville Area for 20 years.
-Dr. Cook is a current member of the American Optometric Association and currently resides in Wellsville.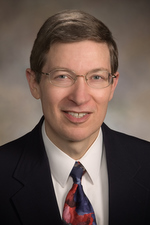 Michael D. Mortimer, OD.
-As a graduate of The Ohio State University College of Optometry Dr. Mortimer received Honors from the Beta Sigma Kappa International Optometric Honor Society.
-Prior to joining Allegany Eye Associates Dr. Mortimer maintained private practice for 27 years in Olean and Salamanca. He is a member of the American Optometric Association and is a past president of the Southwestern New York Optometric Society.
-Dr. Mortimer offers his expertise in primary eye care including comprehensive eye exams and contact lenses, along with many other medical conditions.
- Dr. Mortimer is a certified low vision specialist by the New York State Optometric Association and also offers pre and post-op Lasik Management.
-Dr. Mortimer joined the Allegany Eye Associates in 2007